MEC for Community Safety and Transport Management Hon. Sello Lehare embark on Decontamination of Mogwase Taxi Rank
Mogwase- As part of many initiatives by the government to fight against covid19 , MEC Hon. Sello Lehari embarked on a Decontamination or Disinfection of Mogwase Taxi rank to help curb the spread of covid19 in public transport.
The MEC Hon. Sello Lehari was accompanied by Mayor Cllr Ralesole Diale, MMC for Community Services Cllr Victor Kheswa, MMC for Infrastructure and Technical Services Cllr Bushy Manganye and the Chairperson of SANTACO Mr Sebego.
When delivering the purpose of the day the MEC stated that "We are here today as the department, embarking on Decontamination of Taxi Ranks that has been happening throughout NW Province. With this Program our aim is to ensure taxi Ranks are Safe place to be with regard to Covid-19. MEC Lehari concluded by encouraging both taxi operators and Commuters to continue sanitizing their hands, keep social distancing and wearing their mask."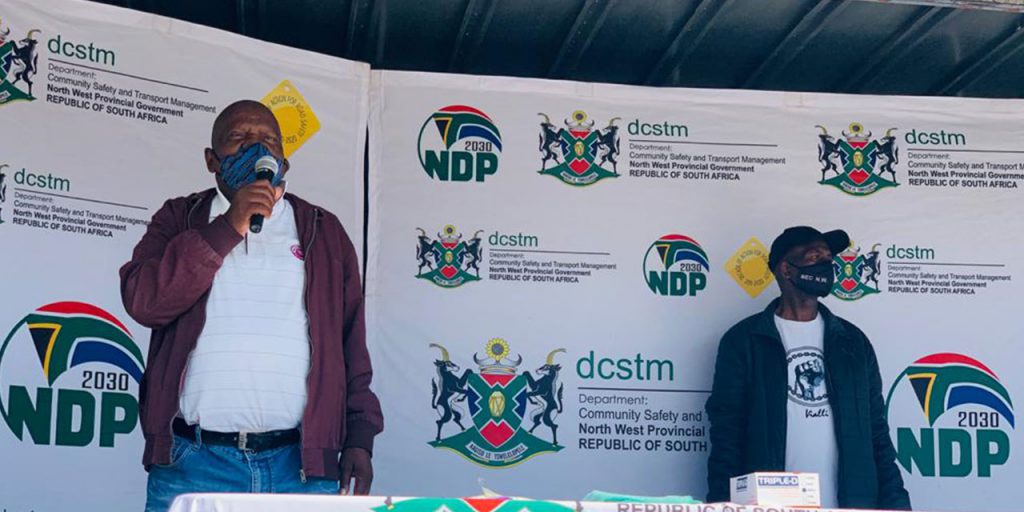 Mayor Cllr Ralesole Diale stated that, We thank the department for providing support in the fight against covid19 and to ensure that those that rely on public transport are safe, as we all know that the vast majority of our communities are relying on public transport on daily basis and therefore it is important that this taxis are safe for them said Mayor.
Ends
Issued by Communications Unit